here's the third set of rainbow textures... and a new brushset!
I want to ask you guys how many of you use the individual downloads for my textures; if you dont ever just save one or two, then I am going to start posting only the zip files. I will still post a full size preview, but it will be the same way I post the previews for my brushes so you wouldnt be able to right click and "save as" on any individual texture. If you guys want me to continue posting them individually as well, comment and let me know, because if not I am going to stop doing it. Thanks!
comment; credit; create; enjoy!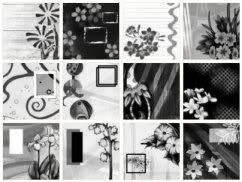 (
Collapse
)